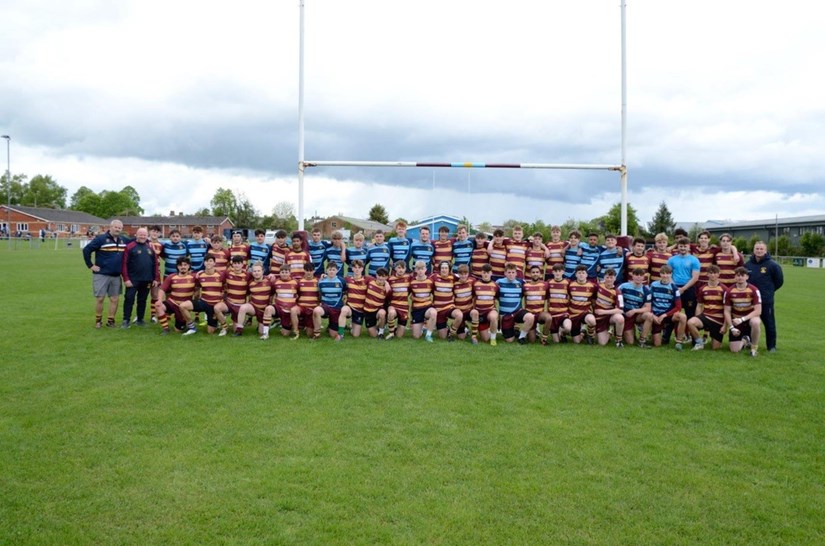 LAST Sunday was a special day for Malvern Rugby Football Club, the youth section in particular, as three Colts teams ran out at Spring Lane.
Well over 50 players were involved on the day in games against Pinley, Ross and Ledbury as the club, for the first time, produced three sides (including players at under 16, 17 and 18) and three big wins all on one superb afternoon.
First up was a game against Pinley (12pm kick-off) in which Malvern dominated possession for large parts but came up against a tough and determined opposition, who frustrated the hosts at times.
It took a while for the damn to burst but eventually it did and Malvern ran out 41-5 winners thanks to tries from Will Rimell (x2), Will Barber, Ellis Homer, Cam Rothwell and Adam Evans. Connor Flemming kicked four impressive conversions.
At 2pm, another Malvern 15 tackled Ross on the middle pitch and despite going down by a couple of tries early on, the home side showed great character to come back and eventually secure a 33-20 victory in what was an entertaining clash. Corey McNally, Mason Campbell, Michael Atkins-Harding, Oscar Silvey and Ben Crouch were on the scoresheet. Crouch kicked three conversions and Isaac Flewers added another.
At the same time, a third Colts side took on rivals Ledbury on the first-team pitch and despite a tough opening 20 minutes, the home side started to move through the gears and ran riot in the second-half to record a 51-0 victory. Tries were scored by Tom Hughes (x3), Bertie Bannister, Henderson Jonathan, Ben Gaubert, Peter Heybourne, Henry Marshall and Finn Potter. George Blannin kicked three conversions.
Players from all six sides enjoyed drinks and food in the sun post-match in Malvern's biggest beer-garden as the club continues to rebuild after a challenging year for all community clubs.
But days like this, with the help of all those who volunteer on a weekly basis, are a sign of life slowly but surely returning to some sort of normal.
Malvern RFC have now been able to open the clubhouse again and are urging people to come down and enjoy a beer inside with live rugby on the big screen being shown over the weekend.
Match Report by Marcello Cossali-Francis